Short Story: Belong to The World (Inspired by The Weeknd)
Nonchalant as she flaunts her moves to a groove. I am not to be fooled or lose the care I barely keep in safe. The safe is loose and banking on a deposit into your life. I related to her as she sedated me — under a trance as she pranced and danced with the devil, yet angelically in rhthym — she pulled further away from me — my lap and I gently dove into romance. It's fair to say that no man would resist the temptation that awaits from her eyes. The more she pulled her body to the left, the more I knew this moment pled right. Although I checked for her, she only checked for her check. She'd rather have income than to be in love and I knew that from the start, bring on neglect, but somehow I neglected my intuition and got into wishin' this played out differently — hoping she'd be open to incoming feelings, but income is the sum of her existence — greeting me with the name of Tiffany, this isn't infinity.
There's despair in this situation, but I do not disperse and I do not disengage. In fact, I engage further into conversation and temptation. Looks can be deceiving, but from the stares that I began receiving, there rested no reason to end the teasing. She falls in each season and I spring to the sum of her existence. Yet-in-still, there's misery because she'll never miss me and mutuality is missing. I heard that the price of sanity isn't cheap. This moment is priceless and bringing life to my dead spirits so deep. Only problem is, her spirits sit more stagnant than my own. Lifeless and contemplating about life less; this is her energy. This is what's presented to me, but I don't think this she was meant to be sent to me.
It's a dose of my own medicine and I feel prescribed to her nature. I'm subscribed to her danger and the lust-filled euphoria I receive from a stranger. How major of her to be of less heart than my own? To succumb to what she's become and depend on another's income for comfort became in sane in her personal sanctuary. But see, I too did the same for change and I changed. If I don't grace the stage or the main page of a popular magazine, my income isn't seen. I too belong to the world and remain a slave for the money — to money. She's no better nor any less than me, but this night, she's brought out the best in me. My feelings may have to rest in me, as her carefree demeanor will never invest in me.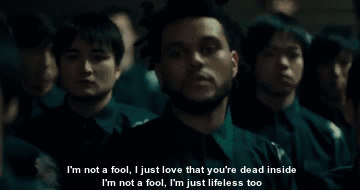 You're dead inside but I'm red inside from a melting heart. Denial strengthens and desperation lengthens and intuition ringing to warn an ending. Why keep pretending that you'll adapt and change? My gun has been shot in the wrong range and it's best to shallow the bullets I attempted to shoot with, so why do it?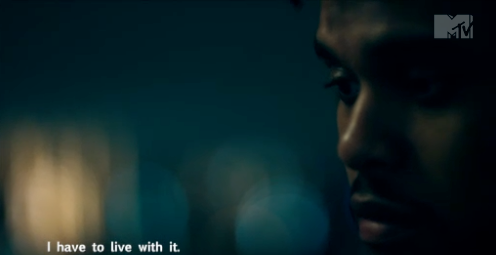 We became acquainted. We separated by language and the nonexistent patience. Another gentleman awaits for you to equate his needs. You'll erase the deed done for me — I'll watch you vanish as I manage to keep composure as the weight on my shoulder is boulder.
You don't belong to me or anything for that matter. Do you even belong to the world?
Original Story: BLUNTIQ