Now or Never: Kelechi's Quarter Life Crisis, Taking Agency, and Rolling the Dice on Life
More to life, quarter life
Maybe, on some level, you already know you are here for an important reason, in search of guidance, clarity, and direction to help you find the relief, peace, and joy that you always hoped to find. — Matt Khan "Whatever Arises, Love That"
Approaching the age of 25 — to be dead or alive — has always been a thought of mine. In my mind, worry strikes out against time. The crisis of the quarter period for life — I've taken upon this earth since birth — to separate myself from a hearse and disperse. The Bible verses that I learned to rid anxiety and build strength within my foundation, it is here, the time is now and God willing, it continues.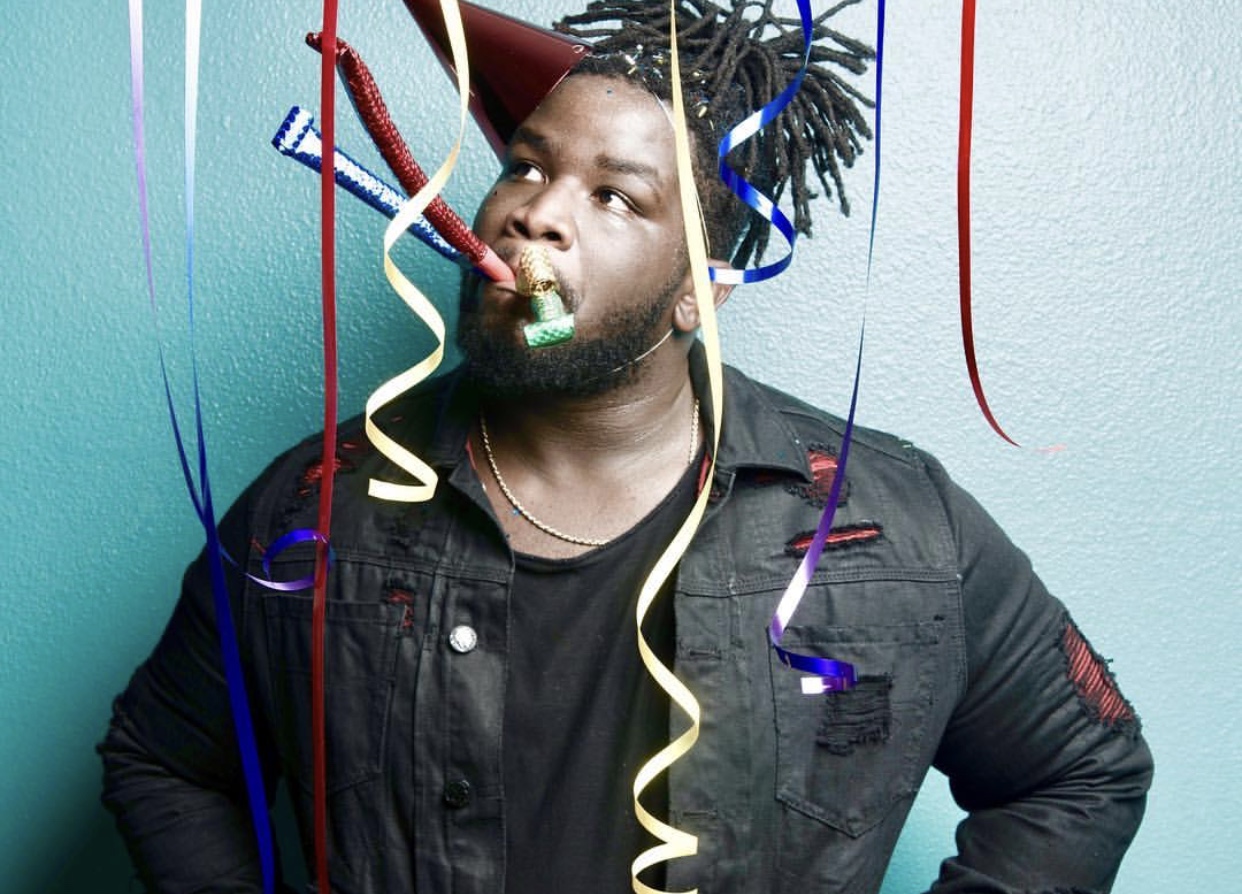 "I sang before I rapped, because I was in church"
It was around this time last year when I would have my first Kelechi music experience. The song: Play With My Hair. A song that mixes melody with rap, but the rap was so melodic that I chopped him up as a R&B artist. I didn't listen to the Before The Crisis, yet, so I had no idea what I was walking into when I pressed play on Quarter Life Crisis. It felt magical and new, even in today's music climate.
"I sang before I rapped, because I was in church. So I understood melody and harmony, going back to 5th-6th-7th grade," Kelechi explained to me, as we dove into a conversation about his album, growth, and so much more.
"I was the youth song leader in church. Singing pre-dates rapping. When I initially started rapping, I was like straight rap and I didn't have any melody in my music at all. Then, it slowly crept its way into what I was doing. A lot of rappers who can rap, can't make songs to save their life. I incorporate melodies into a lot of my stuff because it's what I'm good at."
My favorite track from Kelechi's Quarter Life Crisis is "Now or Never." There's a lot of elements that go into the structure of the song. Theme, melody, production, engineering, structure, and pure rapping, laces this song into being a great song — an underrated song that I believe deserves more praise.
"I like to think of the beat as the canvas for the song if that makes sense. If the words are the paint to the picture and the beat is the canvas, I doubt that a painter would begin painting before he has some shit to paint on."
Keeping this process, that still doesn't decide what type of energy Kelechi will have for a record.
"Sometimes I sing on some shit and sometimes I straight rap. It really just depends. A song like 'Now or Never…I really don't remember the process of how that exactly came together. I remember the song's producer Robot the Hero, he had made a beat with that sample. He sent it to me and I told him to take the drums out and send me the sample. I did a new bass line because I produce as well. I did new drums, added the verses and chorus on it. I do feel like this song is kind of slept on. I really like how that song came together. It sounds like some shit you can play at the end of Grey's Anatomy."
Another stand out track on the album is "You Got Me," featuring Phay. Once again, Kelechi is right on the money with the vibrant production, melody, and charisma.
"Me and Phay go back to middle school. I started making music at the beginning of high school. We linked up in 10th grade and jokingly made diss songs to each other and put them out. Everybody in school listened to the tracks. That's kind of like how we began rapping together. As time progressed, I just kept making music and he kept making music. We linked back up during the first year of college. Even outside of music, that's my homie. We can actually depend on each other to do something. I think that-that chemistry carries over into the music."
Born and raised in the south, Marietta, Georgia, Kelechi speaks highly of Atlanta and no matter where his travels bring him, the home feeling of Atlanta cannot be compared to anywhere else.
"Atlanta is my favorite city. I've traveled a lot, but there's just a certain amount of homeliness. I tell people if you're going to be black, do it in Atlanta. There's just a lot of black success, black businesses. It's just dope. The most beautiful women live in Atlanta."
Atlanta also takes on a character for his music, from various directions.
"100 percent Atlanta influences me with my music. Whether that's blackness, whether that's ratchetness. 808 is my favorite musical instrument. I think that the south pioneered that, sonically. I might not fit into the stereotypical idea of what a southern rapper is or artist does, I'm an Atlanta ass nigga when it comes down to it."
Quarter Life Crisis plays out like an album that makes me stop and wonder if people are hearing this body of work like I am; I know I'm not crazy in considering this album one of the best body of works in recent time. The times are also different — with an influx of music to arrives on our phones daily — it's pretty tough to keep up, especially with an inbox full of music. But who's to say 2 years from now, 5 years from now, or 10 years from now — we won't consider Kelechi's QLC a classic album? Only time will tell.
"I think when you have good music that ages really well, it might not be the most popping shit right now, but as my fan base grows and they take a listen back, they gon' be like 'this nigga been fire for a long time."
Kelechi spoke on The Warm Up by J. Cole and how timeless music ages to an ageless state.
"The Warm Up deserved to be played in front of 5,000–7,000 people and he knew his music deserved that, even if it was five years later…go to a Chance show, he still does "Brain Cells" and cuts off of 10 Day. I think when you have good music that ages really well, it might not be the most popping shit right now, but as my fan base grows and they take a listen back, they gon' be like 'this nigga be fire for a long time. As my fan base grows, I'm gonna keep performing songs off of QLC and songs from Before The Quarter, forever. Those are songs that I believe are timeless. And it doesn't matter what time you got on the Kelechi train or came to the Kelechi party, you gotta hear them if you come to my shows.
At the end of Kelechi's "Now or Never" track, Kelechi has a conversation with his mother that exemplified his agency.
"It's one thing to say you're dropping out of school to get a job, but it's another thing to say you're dropping out to pursue music full-time."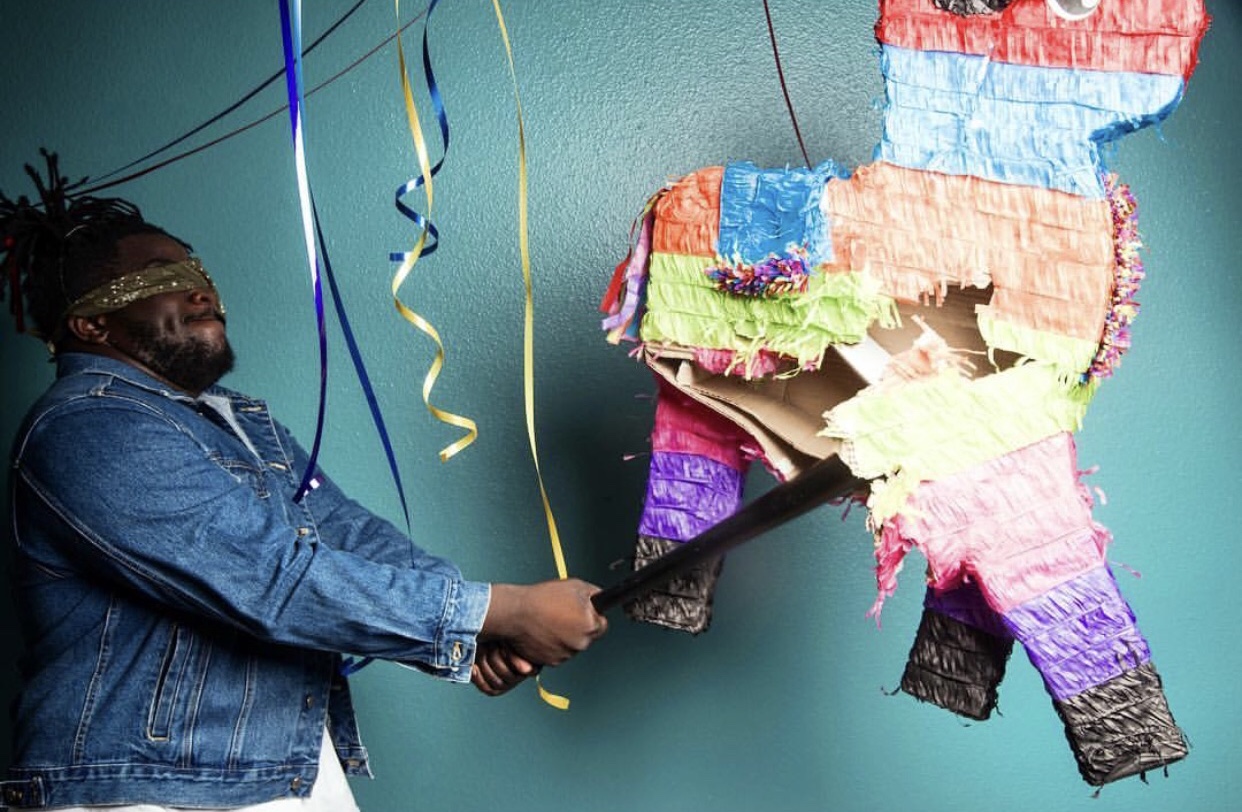 "One hundred percent I was nervous having this conversation with her," Kelechi started to explain. "We are Nigerian, so education is everything. It's one thing to say you're dropping out of school to get a job, but it's another thing to say you're dropping out to pursue music full-time. I had jobs here and there, but understanding that the goal wasn't to move up from a janitor-to-manager-to-regional manager. That's why I feel like the album represented a coming-of-age/being-of-age story. There are so many people who have 16s and so many 21s, but you have these moments where it's like, I'm taking agency and control of my own life and doing what I want to do — regardless of the consequences."
Kelechi attended multiple colleges after high school. When I asked Kelechi why so many changes, he told me "because I didn't know what I was doing."
"I was never in school for myself. It was like I knew this is what I was supposed to do. When you lack personal agency or autonomy to make your own decisions — I can't speak for everyone — but it's hard for me to commit to things when I don't know what I'm doing. I didn't do terrible in school. It was the remembering to sign up for classes, remembering to get my FAFSA, and all the bullshit I didn't care, it didn't work out."
Being a part of this generation can be a challenge; every piece of your life can feel urgent and it's as if you're not moving quickly enough. Reflection and self-recognition can go miles. In the present moment, realizing the growth can help keep the lights on in the room of motivation of ambition.
"Sometimes it's easy to focus on where you're not and what you don't have."
"I was on Instagram just last night, scrolling back through my pictures, and going 'you know what? I'm doing okay. Sometimes it's easy to focus on where you're not at and what you don't have. I took that time to see that I'm progressing and having more success. Even though I'm not exactly where I want to be, I'm happy and growing; that's all I could really ask for."
Kelechi understands that he can't have complete control over everything that occurs in life. The most important piece of life occurring, is how one reacts.
"None of us have control over anything. I guess once you understand that no one has control over anything, you can let go of everything. I still hold on to shit here and there. I know everyone has stuff that they carry. Everything is an illusion of control. Somebody can be a millionaire, billionaire, or trillionaire, and fall over dead tomorrow. Which is a little depressing, but at the same time, you play the cards you're dealt; life is what it is."
Some, if not most, people use hate as the fuel for the purpose. Kelechi, on the other hand, doesn't move by the negativity. Why? Because it's pretty much nonexistent to his movement.
"I don't let my haters be my motivators. To be honest with you, I really don't give a fuck," Kelechi said through light laughter. I take love and positivity and if you hate on me or think I'm not going to be something, I just don't care."
The challenge of urgency — but urgency on your own terms — it happens when you take on independence. Life can end tomorrow, so please begin today, for what is the thrill of doing what others want you to do, rather than what works for you? It's an injustice to self and a different form of "selflessness." The luxury of no urgency is bittersweet. The equilibrium of such, is, sweet.
"I don't have control over how long my life is going to be. I don't have control over how I leave this planet. Do what you want to do and try to make the world better while you're doing it. I feel like the philosophy of why I chose to make music and why I am the way that I am. That urgency. Because everyone is going to die one day. It would suck to get to the end of my life and say that you were doing what other people wanted me to do."
Growing up, it's easy to receive information and keep the notion stagnant. Some break free from presumption and some don't. The ego becomes dependent on this notion until separation of self and new experiences occur. Notions are the chains of life. To break free of such, at times, can be brought to us preconceived. Though, for some situations, there's an extension of notions that occur — it adds new light to the scene — not everything is what it seems, and what seems, there are more seams to be seen.
"Like I said, I grew up in the church and leading songs and being that church kid. Not that I grew out of the church, but as I grew older, I went less. The world kind of informed me of certain things that I feel like the church left out of its teachings if that makes sense. I began to form my own interpretation of who God is, what God is, and how God manifests —itself, himself, herself — in everyday life and to us. I feel like I have a unique view of what I think religion and spirituality are and what my relationship with my creator is. I believe in God, I believe in evil, I believe in people. It's a combination of being informed by the church and the world; a hybrid of the two."
26-year-old Kelechi shows signs of patience and possesses faith in the dice he rolls with life. I sensed that goals were there, of course, but they don't define who he is as a person.
"I just know that there's no right direction. As long as you're becoming a better person, you're heading in the right direction. When I'm being my best self, heading in the right direction doesn't really matter to me. I'm becoming a better person, so in that sense, I'm becoming less doubtful as I get older."
Contentment and stagnation: the fine line that these two words ride can bring about confusion. There's nothing wrong with being content; that's a sign of mindfulness and being in the present moment, while still moving forward.
"Things weigh me down here and there, things stress me out here and there. I battle with little bouts of depression. Overall, I am content with who I am. Maybe not where I am, but who I am, I'm content with life. Every choice I made before now, put me on a path to be who I am."
His path continues. My path continues. Your path continues. Where you are now — whether you're a 20 something, 30 something, perhaps older or younger — you're exactly where you're supposed to be in life, right now.
Original Story: BLUNTIQ
Add a comment